Check our "Quick Links" section to the right for more information about upcoming events.
Third Marking Period Honor Roll
Instructions for School Closings/Delayed Openings
Early Morning Band Information
****************************************************************
Borough School Updates and News
This week, Borough School's production of Into the Woods Jr. premiers Thursday and Friday, May 16thand 17th .
Performances begin at 7:30 PM in the Borough Auditorium. Ticket are $5.00, available at the door.
Borough School's Annual Arthur T.Kapral Field Day is scheduled for next Tuesday, June 18th with the rain date on Wednesday the 19th. Please stay tuned for details. It's always a great school event!!
Students recently took part in a Mock Trial event at the Morris Plains' Town Hall Courtroom. Students did an outstanding job in their roles in the trial. Special thanks to their teacher,Caitlin Hamill, for her efforts with the students in their creation of the case. Also, a big thanks to Judge Michael Carlucci for his time and efforts with the students. This was a great activity!
Students will be taking part in the Solar Cars Competition on Wednesday, May 22th . Mr. Frankosky and Mrs. Devlin have been working hard with the students and their efforts should have great results!
Congratulations to the following 6th grade students for receiving honors in the "What Prejudice Means to Me"Contest, sponsored by the West Morris Section of National Council of Jewish Women.
Outstanding Recognition Honors go to Emma Hayday, Alexandra Hoeman, and Kathleen Rawding.
Honorable Mention Honors go to Molly McDermott and Veronica Panzardi
Congratulations to our students on their outstanding efforts!!
Please check the website for updates and schedules for this very busy time of year!
****************************************************************
BOROUGH SCHOOL DRAMA CLUB PRESENTS
A charmingly humorous musical comedy that twists familiar fairy tales into a brand new story!
Performances are Thursday & Friday May 16th & May 17th, 2013 in the James Burrows Auditorium.
Both shows begin at 7:30pm. Tickets can be purchased at the door for $5.00
****************************************************************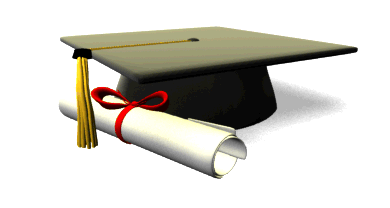 Eighth Grade Graduation is now scheduled for Monday, June 24th at 7:30 pm. Eighth graders will have a 1/2 day on the 24th. Final day for students in grades 3-7 will be a half day on June 25th.
*********************************************************
I encourage everyone to continue referring to our teacher webpages for updates regarding homework, projects and upcoming classroom and grade level events. Simply log onto our district website, www.morrisplainsschooldistrict.org, then click the school tab and select Borough. Next, click the Faculty tab, and select the staff member of your choice. The page will open for that teacher and his/her classroom information is listed on the left. Also,please refer to our quick links section for the latest news and event information.
Sean Dolan
**************************************************
Dear Borough School Parents and Families,
In coordination with, and as recommended by the Morris Plains Police Department, all doors will be locked and remained locked during the school day and after school.
* Doors and entrances to the school will be supervised by school personnel beginning at 7:30 a.m. (front office), and rear entrances for student access at 7:55 a.m.
* Special programs and extra help sessions with teachers are to be scheduled ahead of time. Students will be directed to enter the building at either the front or rear entrance (near gym lobby), if it is before 7:55 a.m.
* We are requesting that all families make an effort to drop off students between 7:55 and 8:03 a.m. In the event that students arrive before 7:55 a.m., they will have to wait outside, until staff supervisors and assistants are available to monitor. During cold and inclement weather, please make sure that students have proper clothing if they need to wait outside until school entrances are opened.
* The gym lobby entrance will be the only access to after school games and competitions held in the gym. The other areas of the school will be blocked off by security gates.
Thanks in advance for your cooperation, support and attention to these new procedures.
Regards,
Sean Dolan